POS Systems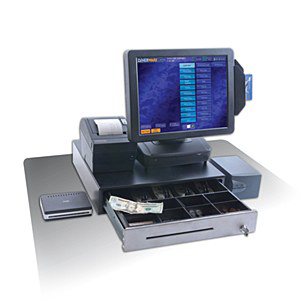 Cg Wiring & Integrators Inc. is currently managing over 60 POS systems in the Bay Area. We can help you run your business with confidence by making it easy to keep and access your records while making it and enjoyable experience for your clients.
One need for retail and restaurant clients is an easy to use but durable and effective POS. CG Wiring & Integrators Inc. offers POS using two of the best products on the market today.
Dinnerware systems are designed for restaurants. Contact Ron Kanzaki reached at 714-376-8186 and www.ocpos.com.
Some benefits include:
Intuitive user interface

Reliable, durable hardware

Easy to use, so it is easy to train personnel

Flexible-takes second to make changes to menus and prices

Powerful-management features provide access in real time from anywhere

Easy to modify- new menu items, manage discounts, modify or add employees, jobs, shifts, tips and more
Address
CG Wiring and Integrators
582 South Almaden Ave
San Jose, CA 95110


chris@cgwiring.com
support@cgwiring.com


Chris Griffin
408.856.4424


Available : 24 Hours / 7 Days a week