Wireless / Networking and data systems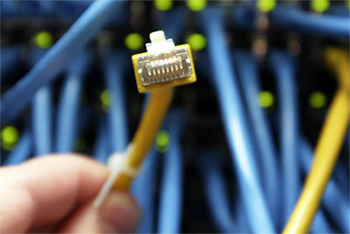 CG Wiring & Integrators Inc., of San Jose, CA., has the expertise to make your high-end equipment communicate optimally. Today, computer networks and the internet are increasingly important in homes. They are the home's central nervous system. So, it is crucial to ensure these networks are designed and installed with expertise so your system performs securely and reliably.
Home automation systems connecting your audio/video with your internet often have performance and reliability problems if they are not carefully designed and implemented. Cg Wiring & Integrators Inc. will enhance your networking experience.
We assist you with upgrades of the new equipment purchases

We can add additional WiFi access through your home or create a small home network

We can help you realize these goals with commercial-grade equipment

We setup and support you with our professional staff
Call Cg Wiring & Integrators Inc. today to upgrade and update your networking system.
Address
CG Wiring and Integrators
582 South Almaden Ave
San Jose, CA 95110


chris@cgwiring.com
support@cgwiring.com


Chris Griffin
408.856.4424


Available : 24 Hours / 7 Days a week