Audio and Video Systems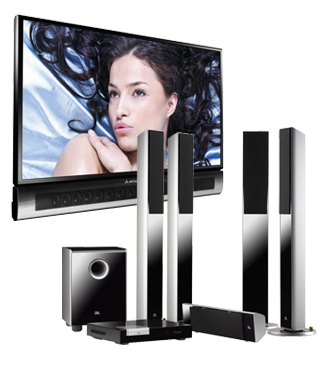 CG Wiring & Integrators Inc. has been successfully providing the Bay Area with all their audio and video needs. We make it possible for you to enjoy your home or business by enhancing the visual and auditory experience. Just some of our amazing abilities are listed below:
We will install and integrate your audio and video systems so that you will enjoy the sound of music throughout your home.

You control your surround sound from a keypad, wireless remote control, or even a smart phone!

We will give you access to your audio/visual in different rooms

We  give you the ability to easily adjust the acoustics for each area.

We install plasma or LED TV's, as well as media room projectors and many audio systems.

All integrated control equipment can be hidden in cabinets, so it blends in with your décor

OUTDOOR planter and rock speakers can also be installed!
Enhance your life by contacting Cg Wiring & Integrators Inc. for your audio/video needs today! Music and video will be ready for you at the touch of a finger.
Address
CG Wiring and Integrators
582 South Almaden Ave
San Jose, CA 95110


chris@cgwiring.com
support@cgwiring.com


Chris Griffin
408.856.4424


Available : 24 Hours / 7 Days a week