Dedicated Home Theatres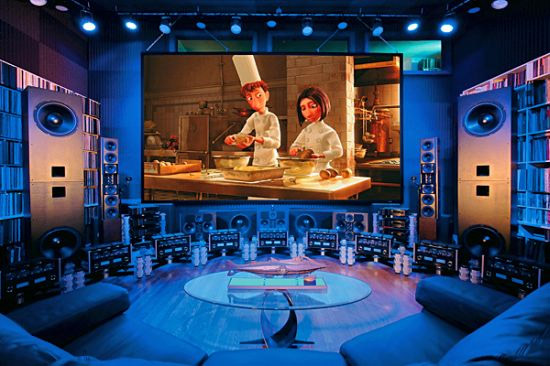 CG Wiring & Integrators Inc. serves throughout the Bay Area with the expert installation of home theaters. Are you thinking about enhancing your home with a home theater? Contact us—we can fulfill that dream!
We are experienced in designing your next home theater with quality components, especially designed to your wants and budget. This way your family and guests can relax and enjoy big screen entertainment at home.
We plan a system after consulting with you about your desires and needs, making modifications as needed

Viewing distance is planned according to the Society of Motion Pictures & TV standards

Fantastic acoustics so you can become immersed in a film's sound effects

Soundproofing is needed so late night viewing doesn't affect other family members

Audio- imagine enjoying surround sound in your home

Optimal theater seating planned for optimal viewing

Remote control of your system

Customer Service available once installed
Call Cg Wiring & Integrators Inc. today to enhance your home entertainment experience.
Address
CG Wiring and Integrators
582 South Almaden Ave
San Jose, CA 95110


chris@cgwiring.com
support@cgwiring.com


Chris Griffin
408.856.4424


Available : 24 Hours / 7 Days a week