Cell Signal Boosting Systems

Cg Wiring and Integrators Inc. services all of the Bay area installing cell signal boosting systems to solve the problems of dropped calls and poor cell signal strength, as well as to accelerate data transmission.
Mobile products

-keeps you connected no matter where you are. Wireless boosters support more than one cell phone and other data devices at the same time.

Cell phone boosters

-can also be used by placing a phone in a holder with an internal antenna and battery charger. It is hands-free but can be used with the phone's speaker, a handset, or a Bluetooth device

Direct signal boosters

require an actual physical connection to the phone and are created for one user at a time.
Cell signals are amplified directly to your cell phone or cellular data card, allowing you to get the best signal at a great value even in remote settings

Cell boosting products are available for

buildings

, too, which boost cell signals in a room, warehouse or even a multilevel building.

M2M (Machine to Machine

) is a solution for data transfer and voice communication. Signal boosters insure a reliable signal is sent across a cellular network. Products boost signals in laptops/PDAs, cellular modems, antennas placed on automobiles or buildings
Call CG Wiring and Integrators Inc. today to see how we can boost your signal!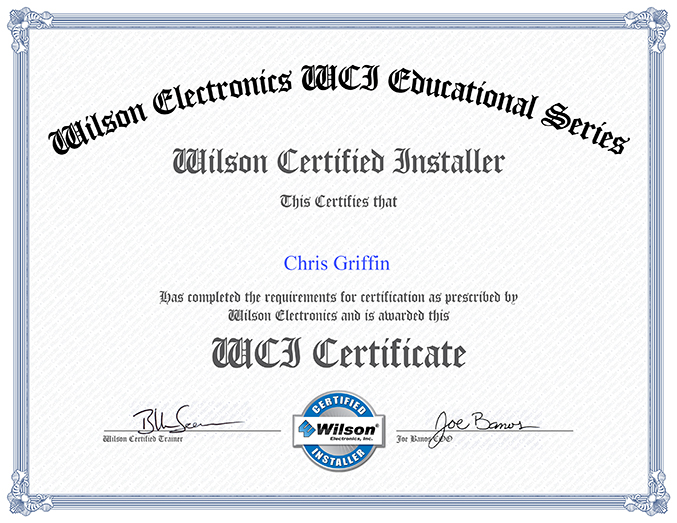 Address
CG Wiring and Integrators
582 South Almaden Ave
San Jose, CA 95110


chris@cgwiring.com
support@cgwiring.com


Chris Griffin
408.856.4424


Available : 24 Hours / 7 Days a week